Products in the system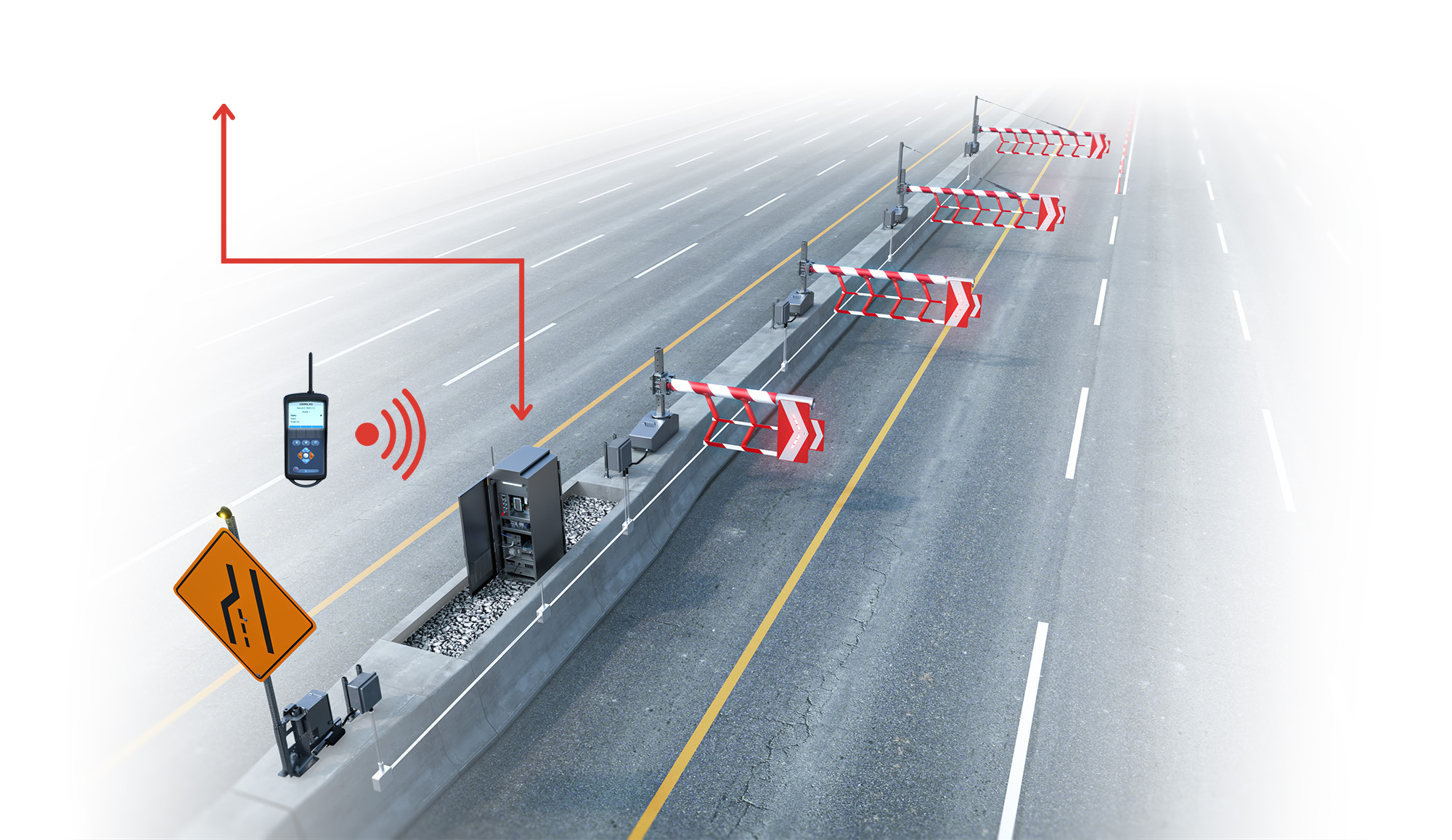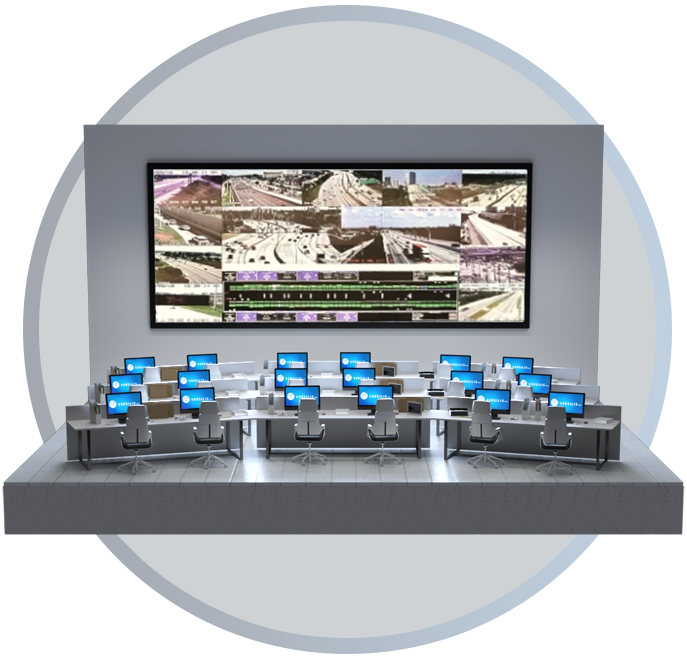 Client Central Software
Control, monitor, and gather feedback from a Traffic Management Center (TMC) client central software
Gates

Channelize traffic or block a roadway access point using high visibility Automated Warning Gates

Signage

Alert motorists of upcoming closures or changing conditions using Automated Warning Signage

Commander Assembly

Control, monitor, and gather feedback from a remote location such as a TMC using the Versilis Commander WEB or NTCIP interface

Smart Remote Control

Control, monitor, and gather feedback from a safe onsite location using the Versilis Smart Handheld Remote Control*
*Fully wireless systems using solar power and RF communication available.
Turnkey Solution
At Versilis, we specialize in providing comprehensive and complete lane closure systems designed and configured for a wide variety of applications. Whether you want to improve an existing ITS infrastructure or you are planning a new one, we are here to help make your roads safer.
Turnkey

Versilis is a one-stop-shop for concept plans guidance, products, control systems, and integration services.

Flexible

Our control systems are designed to integrate a variety of ITS Field Devices, supplied by Versilis or others.

Experienced

We offer specialized expertise and extensive project experience to help you achieve your goals.
With you on your project
Standard Services

Transportation agencies, designers, and contractors can count on Versilis' exceptional support at all project stages. We are proud to be a partner contributing to your project's success.

Additional Services

Designers, contractors, and system integrators can benefit from Versilis' communication integration expertise and services to deliver value and reduce risk.
Step 1

Concept

Guidance & Knowledge Sharing

Suggested gate layout
Street view mockup
Safety guidelines
Budgetary pricing

Step 2

Design

Designer Technical Support

Standard mechanical drawings
Standard wiring block diagrams
Project specific drawings

Step 3

Build

Time to deliver

Project coordination
Project Submittal Package
Project specific manuals
Product manufacturing
Detailed ITS communication integration design
ITS Integration Test Lab for client software developers & tech support

Step 4

Delivery

Time to make it work

Material delivery
Installation support
Proof of performance test
Integration test support
On-site training
System integration test
SOP testing and training using ITS Integration Test Lab
Available as additional services