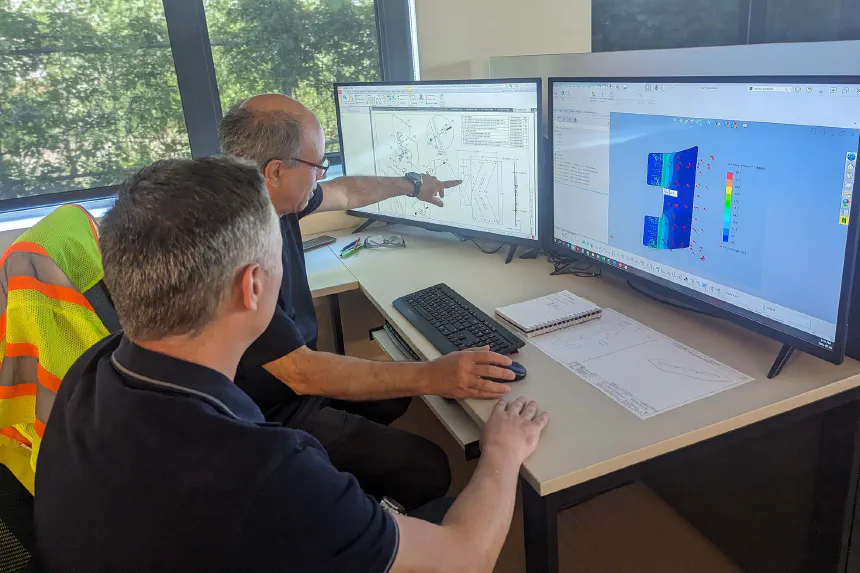 Why us
We strive to offer the safest products on the market for motorists, and the easiest ones to implement, operate and maintain for operators.
While we focus on quality engineering and manufacturing, we also take pride in providing unconditional support to transportation agencies, design engineers and contractors during all project stages.
Striving to exceed the highest industry standards & requirements
Safe
Versilis offers the only crash tested gates on the market. All horizontal gate models have successfully passed certified crash tests in the Work Zone Traffic Control Device category of products.
Importance of Crashworthiness
Crash testing is essential to evaluate Vehicle Occupant Risk in the event of a high speed impact into a deployed gate arm. Crashworthy gates must have successfully passed NCHRP Test # 3-71 or MASH Tests # 3-71 and 3-72. Amongst other criteria, these particular tests evaluate windshield damage when a vehicle crashes into the gate critical impact point at 62mph.
Key Occupant Risk Evaluation Criteria
Driver's vision not blocked by vehicular damage
No penetration into the vehicle compartment
No undue hazard from detached elements or debris
Railway Type Gate
not supplied by Versilis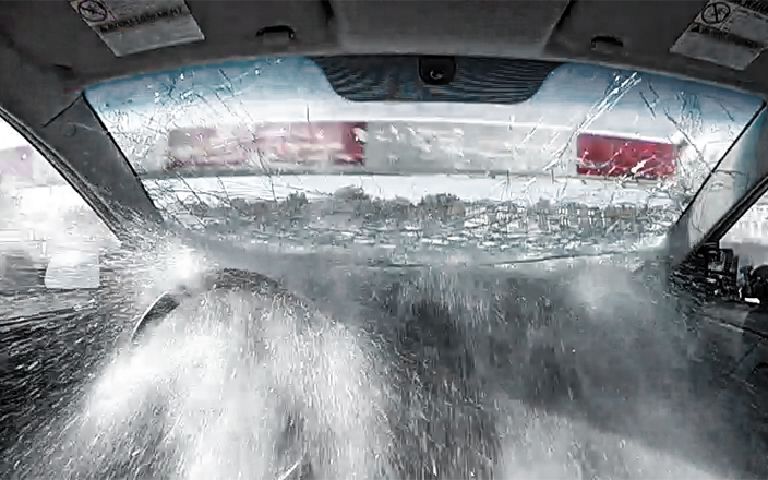 MASH Test 3-71:
FAIL
What you should notice in the above image
Glass penetration, loss of driver visibility / control = HIGH Occupant Risk
Railway type gate = NOT CRASHWORTHY
Versilis Gate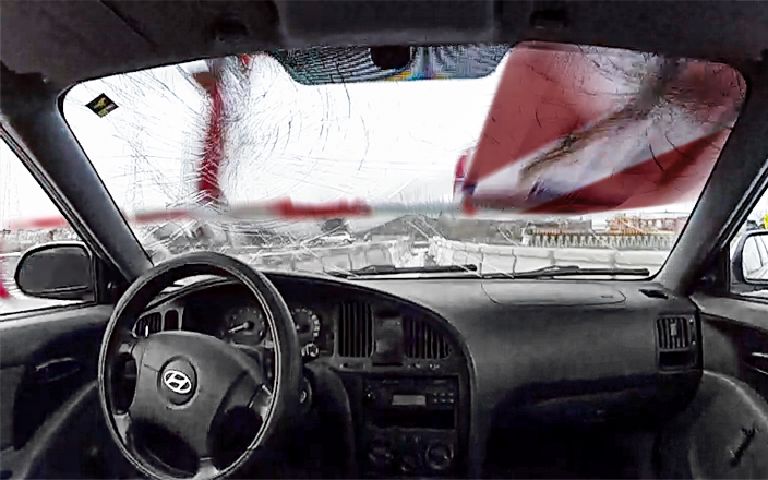 MASH Test 3-71:
PASS
What you should notice in the above image
No glass penetration, no loss of visibility / control = LOW Occupant Risk
Versilis gate = CRASHWORTHY
Visible
All Versilis gate models offer an increased surface of retro-reflective sheeting surface facing traffic, as well as flashing LED lights, ensuring high visibility any time of day and in all weather environments.
Importance of High Visibility Gates
While the use of highly visible gates is essential to ensure motorists safety, it is also a critical feature for operators, as it maximizes compliance, reduces the risk of incidents, and consequently the need for repairs and maintenance.
Operational Benefits
Reduced number of incidents
Reduced maintenance interventions
Reduced operational costs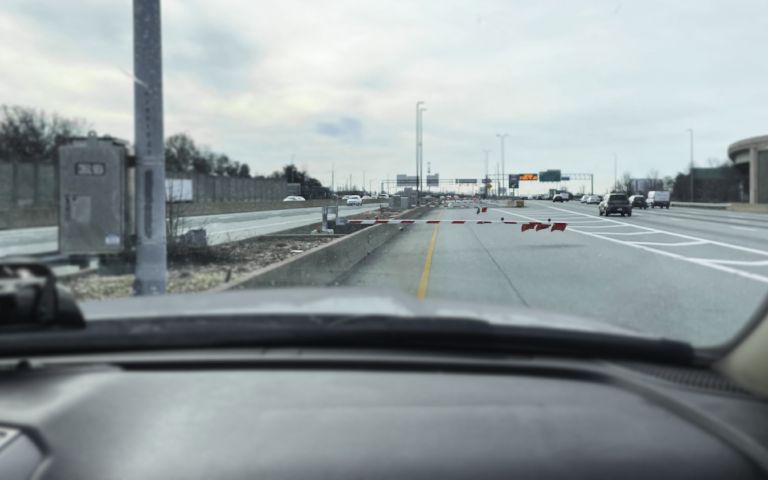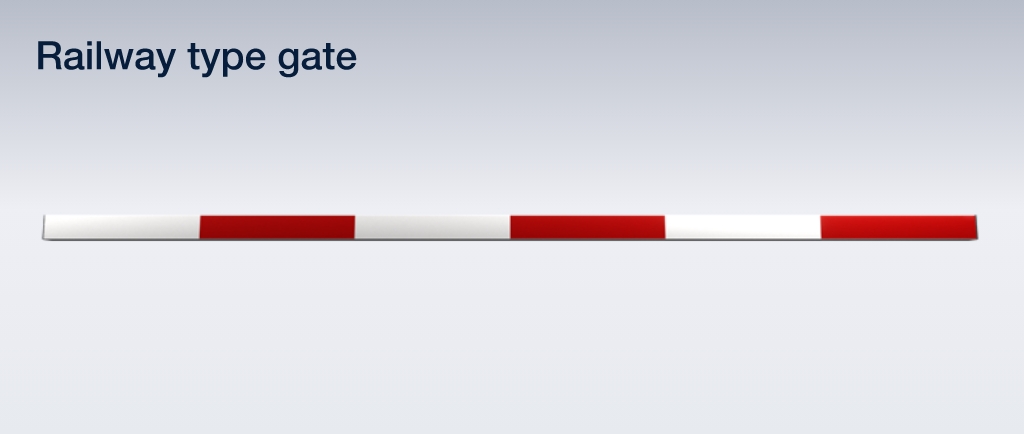 What you should notice in the above image
Skinny gate. Added flags or banners are non retroreflective and offers variable results, especially in windy conditions.
Retroreflective surface per linear foot = 36 square inches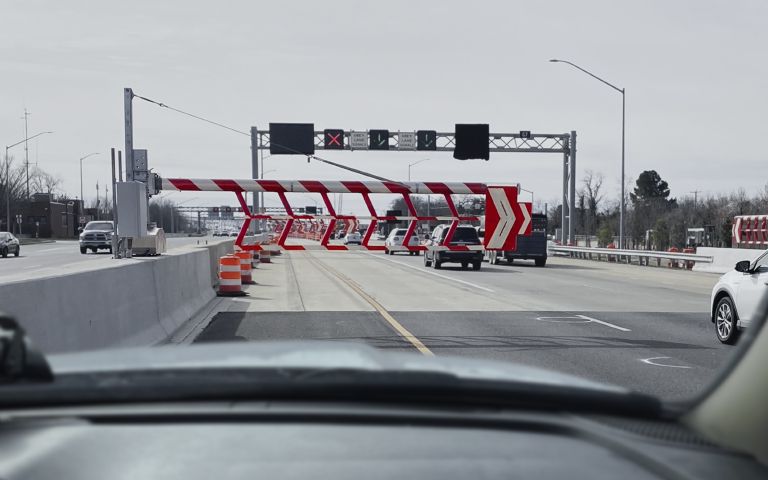 What you should notice in the above image
Large gate. Added large chevron with flashing LED lights send a clear message to motorists
Retroreflective surface per linear foot over 125 square inches (variable according to gate model)
Integrated
The Versilis Smart Hanhdheld Remote Control and the Versilis Commander are simple solutions for Local and Remote Control of various ITS field devices (warning signs, gates and more).
Importance of Integrated Solution
The integration of multiple ITS field devices can be complex and clients are turning to Versilis solutions for efficiency and peace of mind. Specifically designed for automated lane closure systems, the Versilis Smart Remote Control and Commander are highly configurable and thoroughly tested solutions allowing simplified integration and reduced implementation costs.
Integrated Solution Benefits
Simplified integration
Flexibility and scalability
Reduced implementation costs
Both HRC and Commander can be used to execute pre-configured sequences of events, monitor devices' status and provide feedback.

The Commander is used to integrate a variety of ITS field devices. It is the single piece of equipment required to handle all scenario of operation (SOPs) safely and efficiently.
Connected
Through a technology partnership with HAAS Alert, Versilis gates send digital lane closure alerts via Waze and vehicle infotainment systems.
Importance of Digital Alerts

While Versilis gates are highly visible to motorists, the ability to send lane closure digital alerts is a great tool to increase driver awareness and reduce risk of incidents caused by distracted driving.

Digital Alerts Benefits

Increased driver awareness ahead of lane closure
Reduced number of incidents
Reduced maintenance interventions
Lane closure digital alerts are received by motorists through Waze, 0.5 miles ahead of lane shift, notifying drivers to slow down and move over.

Global automaker Stellantis (Dodge, RAM, JEEP, Chrysler) uses HAAS Alert Safety Cloud to deliver digital alerts through their vehicle infotainment systems.
Innovation meets Practicality
Demo & Training Center
A one-day, in-person visit at our Demo Site goes a long way.
The Demo Site & Training Center is where innovation meets practicality. Experience our cutting-edge solutions first-hand, all under one roof. Our immersive demo site showcases our solutions in action, while providing you with the tools, knowledge and skills needed to leverage them effectively.
ITS Integration Test Lab
TMC Software developers enjoy the flexibility provided by the Versilis ITS Integration Test Lab environment to speed up central software development and testing without having to procure multiple hardware components.
Increased development efficiency
Reduced system integration risk
Reduced implementation costs